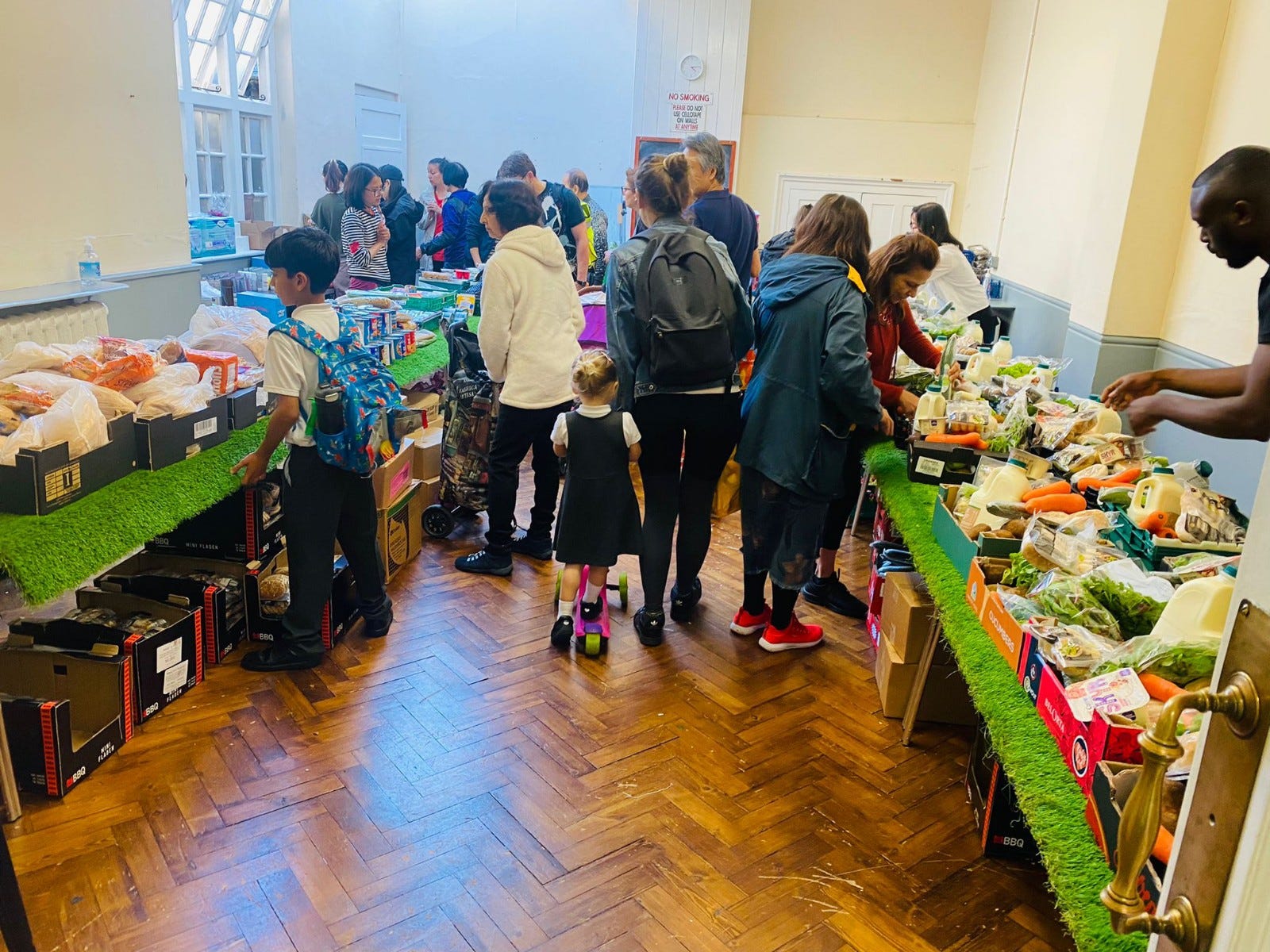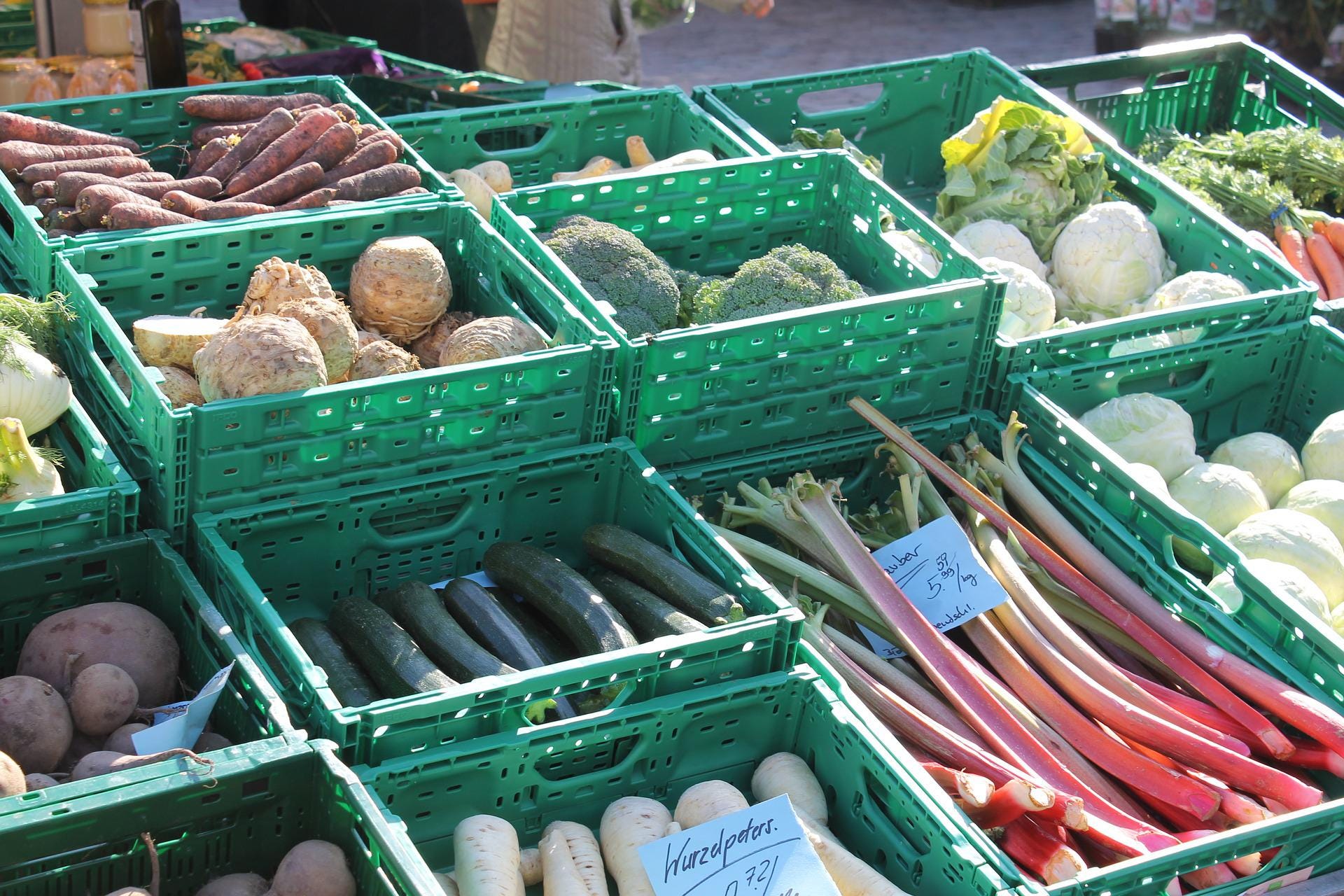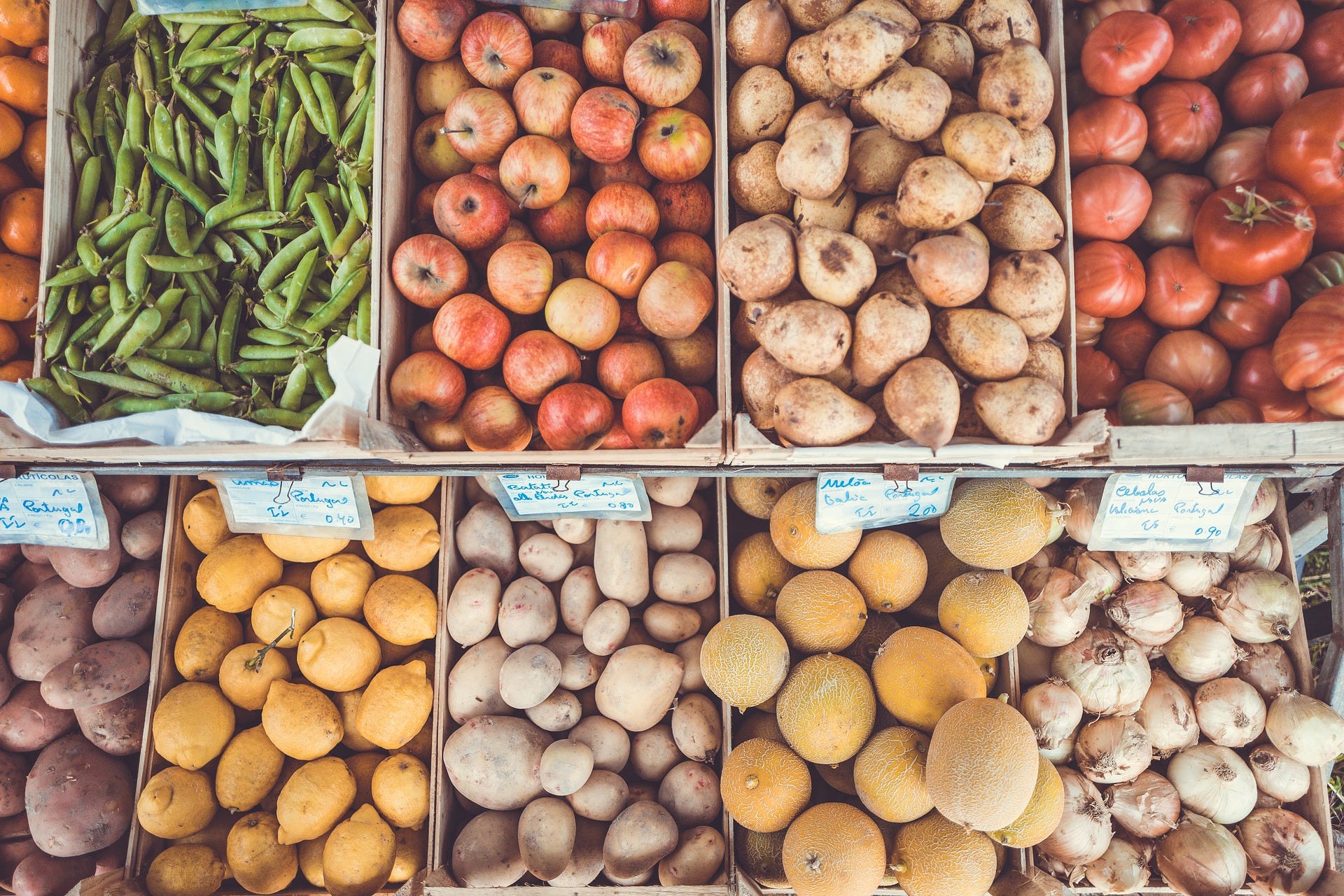 About Us
Sutton Community Project is run by a group of volunteers and committed to reduce food waste, inspire more sustainable ways of living and support people in lower income in our local community for a better future for all.
Our vision
Our vision is to share God's love, reduce food waste, fight against poverty and bringing the community together in the town of Sutton.

Our values are at the heart of everything we do, helping us to support our community effectively. Sutton Community Project is based on, shaped, and guided by Christian principles. These values have strong roots in the Christian teaching and practice, whilst also being accessible and meaningful for everyone, regardless their belief or background. These values provide a strong shared foundation to help our neighbors, ending food poverty in the UK and inspire our community more environmentally friendly sustainable living for a better future for all.

Our values
Our values are the fundamental driving principles that encapsulate the passion and motivation for our campaigns.
Love: ' Love your neighbor as yourself.' (Mark 12:31 NIV). Loving your neighbor means acting with compassion. A heart that's moved by compassion cannot sit idly by while someone suffers a need. Loving your neighbor as yourself is being moved to help to the full extent of your ability.
Community: We believe we share the responsibility to support one another in our communities. We are designed not to live on our own but in the community of people. In order to create change for a better society and environment, we must work together.
Dignity: We recognize the innate value of each individual person and seek to prioritise the other person's needs and concerns in the spirit of mutuality and friendship. Regardless of background.
Picture above: This was the start of the prayer walk from 2018 and then reached out to the community with leaflets to collect fruit & veg boxes in July 2021.

Our History
In November 2020 during the COVID-19 pandemic and national lockdown in the UK, Andrew Ritchie & his family started to collect unsold surplus fresh food from local food stores to save it from going to waste, bringing it to home, listing it on the OLIO app and redistributing to our neighbors.

This was offered to everyone, but it was particularly appreciated by those who were unable to work, shielding, self-isolating and struggling with financial difficulty. Over 180 families were fed from this private home during the time of unprecedented food insecurity, affected by panic buys, empty supermarket shelves and a lack of online delivery options. It was a challenging time for everyone but without compromising each other's safety, free food was shared and distributed 3-5 times a week from a non-contact Covid secure porch.

This has inspired Andrew and his wife Sayuri to reach winder community and support the vulnerable in our local area. In July 2021, the location moved from a private home to the Thomas Wall Centre (52 Benhill Ave, Sutton SM1 4DP) which is located in the most deprived area of Sutton and also at the heart of Sutton Community.

Sutton Community Project now operates on the weekly basis. It is open to public every Tuesday from 2-6pm. Our friendly volunteer team is there to welcome locals who collect food boxes. We also provide a safe space in the original Victorian Library where free tea, fresh coffee & cake are served regularly and for visitors to enjoy chatting, meet new people and build friendship.

Since the official launch in July 2021, we've been seeing people coming together, looking after each other, picking up a box for neighbors and helping them to be at a better place themselves emotionally and physically.

Some who were once being helped by others have become helpers at the centre serving regularly and enjoy being a part of this amazing community. Come and visit us, everyone is welcome!
This is where all began; from a kitchen of a Andrew & Sayuri's private home during the first national lockdown in 2020. A common site of unsold surplus food from a local food store in Sutton. Food was distributed on a daily basis via OLIP app from the porch.
A surprise visit by the Mayor of Merton who kindly donated Easter eggs in spring 2021. Andrew & his family raised money to purchase fresh veg & fruits from International Food Market in London to make up over 60 food boxes to bless the community who are particularly affected by covid-19 pandemic.
Feeding around 180 families from a private home over the period of about 6 months, the location has moved to the Thomas Wall Centre in the heart of Sutton to reach wider community and now feeds around 100 families each week. Sutton Community Project was born in July 2021.
The Outstanding Community Champion Award 2021

Andy Ritchie, the founder of Sutton Community Project is the award winner of 'Outstanding Community Champion Award 2021'. This is given to an individual in the London borough of Sutton who has gone above and beyond to help and support vulnerable people and communities - this could be caring through those in need, or someone who organizes local community projects or events.

He was also shortlisted and a finalist for 'The Innovator of the Year Award 2021' which recognizes an individual, charity or social enterprise that has delivered innovative support or services in the face of current challenges presented by COVID-19 on face to face interaction and customer service.
Content from Youtube can't be displayed due to your current cookie settings. To show this content, please click "Consent & Show" to confirm that necessary data will be transferred to Youtube to enable this service. Further information can be found in our Privacy Policy. Changed your mind? You can revoke your consent at any time via your cookie settings.
Consent & Show
Sutton's Community Awards Ceremony 2021
The awards Ceremony was live streamed on Wednesday 23 February 2022 across social media, hosted by comedian and actor Tim Vine.
Over 150 nominations were submitted across ten categories and finalists shared stories about their work in the community via video. The awards were delivered in partnership between Sutton Council, Sutton Housing Partnership, Community Action Sutton and Volunteer Centre Sutton. The nominations were judged by an independent panel of volunteers, children and young people (with chaperones) and members of various resident associations and community groups. The ceremony can be rewatched on the Council's YouTube channel.
South West Londoners news
Food bank and cancer centre among Sutton Community Awards winners


'A centre providing holistic treatment for cancer patients and a food bank start-up were among the winners at the Sutton Community Awards on Wednesday night.
The cancer centre Maggie's won the award for outstanding voluntary organisation of the year while Andrew Ritchie, founder of the Sutton Community Project food bank, took the prize for outstanding community champion.
Ritchie said: "It is a great encouragement, recognising an individual could start, build and continue projects to serve others in our community."
Ritchie began distributing donations from a supermarket during the first lockdown.
He then saw the need for healthier food to be delivered to those who fell on hard times and decided to approach a local organic grocer and Polish deli for donations.
Explosion in demand meant that what started as a one-man project in his porch ended up becoming an initiative requiring a team of 40 volunteers and a move to the Thomas Wall Centre, from which they now support over 60 families per week.' (Published on: 25th Feb 2022)