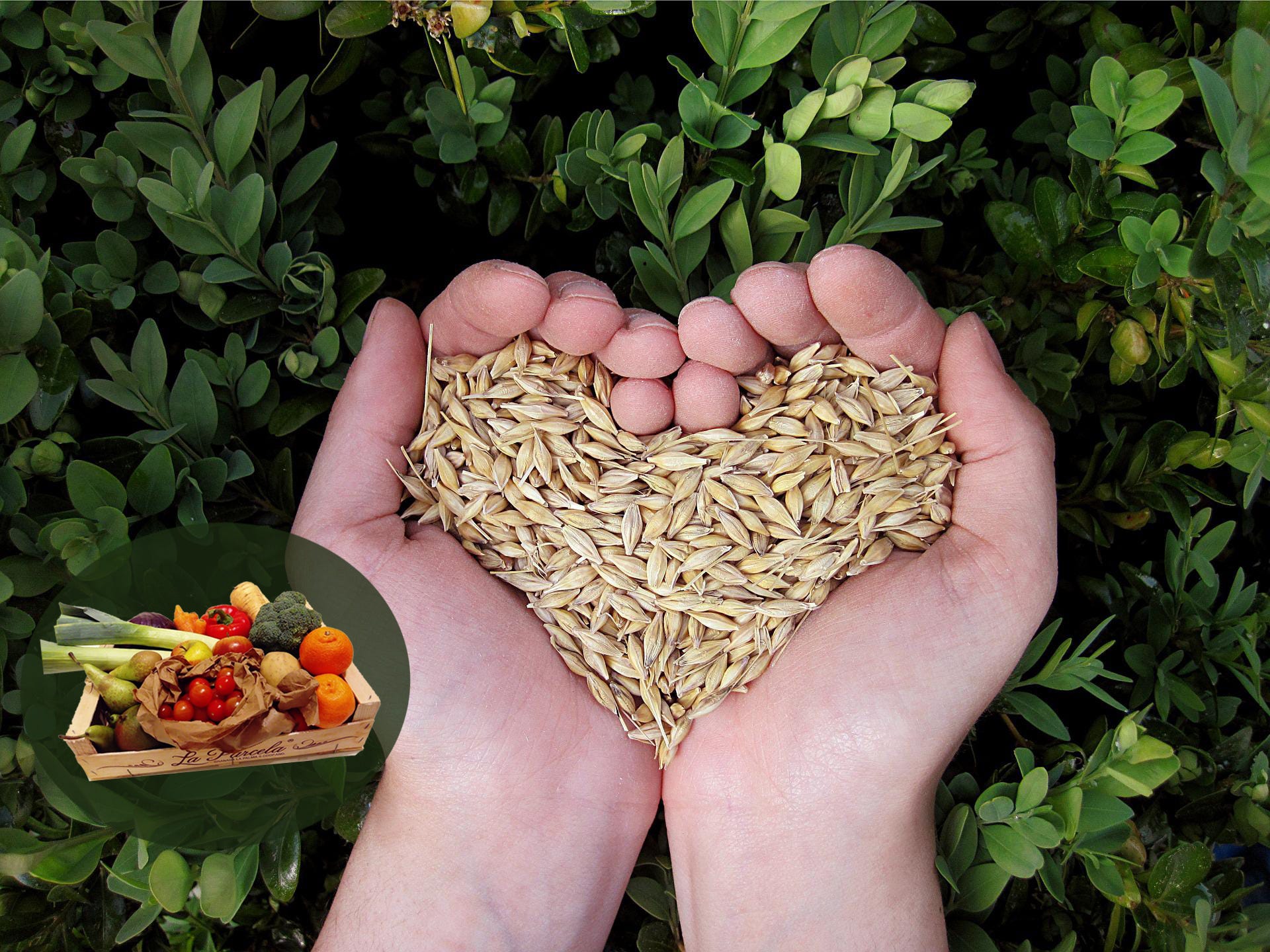 Love Thy Neighbour
Reducing Food Waste, Fight against poverty and Bringing the community together.
Give the gift of Love & Food
to the most needy in our community
We are a group of volunteers in the London Borough of Sutton helping neighbors that are struggling during these hard times by distributing FREE fresh healthy food boxes.

Sutton Community Project provides a safe place where brings people together, connect, integrate into the society, learn new skills and reduce food waste by saving unsold surplus food on the weekly basis.

Life can sometimes throw us and is challenging for many; families with low income, the elderly, unemployed, special needs, physical & mental health issues, immigration status etc. especially right now impacted by recent covid pandemic, higher inflation, global food insecurity and Russian/Ukrainian war.

Our world is facing an unprecedented food crisis. In the UK, nearly 7 million people are said to be going hungry including 2 million children. Research suggests that almost half of all children are living in families who are unable to meet the cost of some basic necessities. Many people are at the risk of hunger and impacted by the cost-of-living crisis, especially vulnerable families are affected the most across the UK.

We want to share our love with our neighbors and serve our community by redistributing surplus food that are totally fit to human consumption, helps those who are struggling, sustainable and environmentally friendly which it's good to each of us and also for the planet.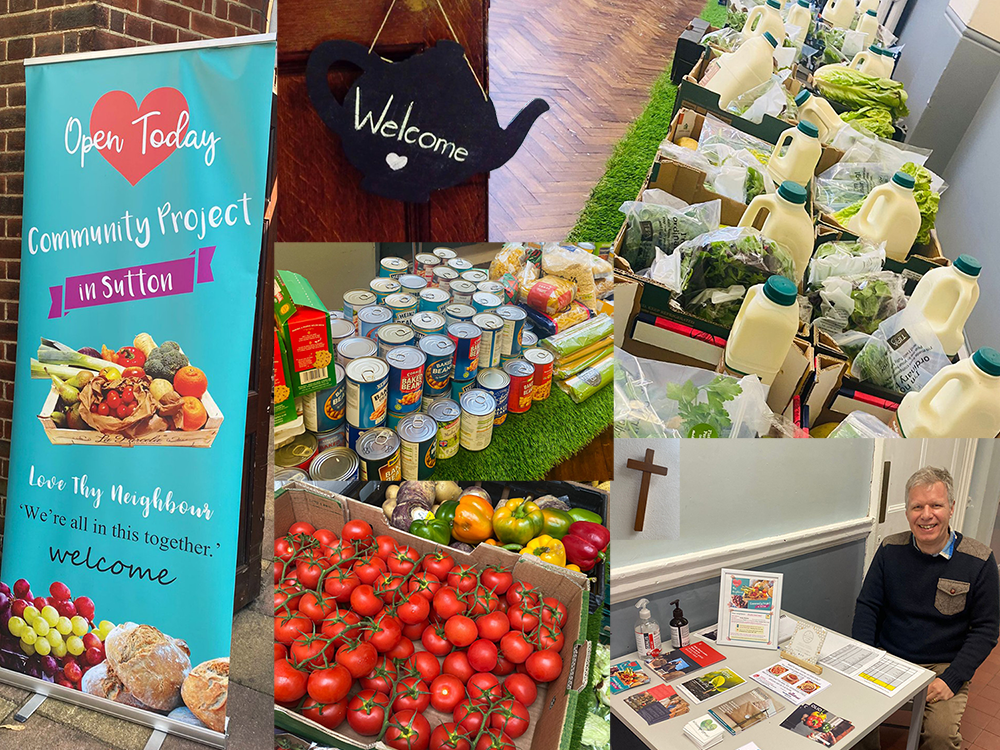 Will you help transform lives today?
Give our local community life-changing support with our weekly free food boxes and a place to meet their neighbors.
Are you struggling and need a support?
Our support is open to everyone. Various forms of support is available to those who need it most in our community. Our main form of support is via food boxes. These weekly distributed food boxes contain plenty of fresh fruit, vegetables, and other items donated by the Felix Project, local food stores, supermarkets and other local charity groups. Alongside this, items donated by members of the public, and items we purchase specifically to meet the needs of our community. Food boxes are distributed every Tuesday 2-6pm at the Thomas Wall Centre in Sutton (SM1 4DP).
If you would like to receive a food box, please contact us through the form. Please note that currently there's a waiting list and you will be notified as soon as it becomes available.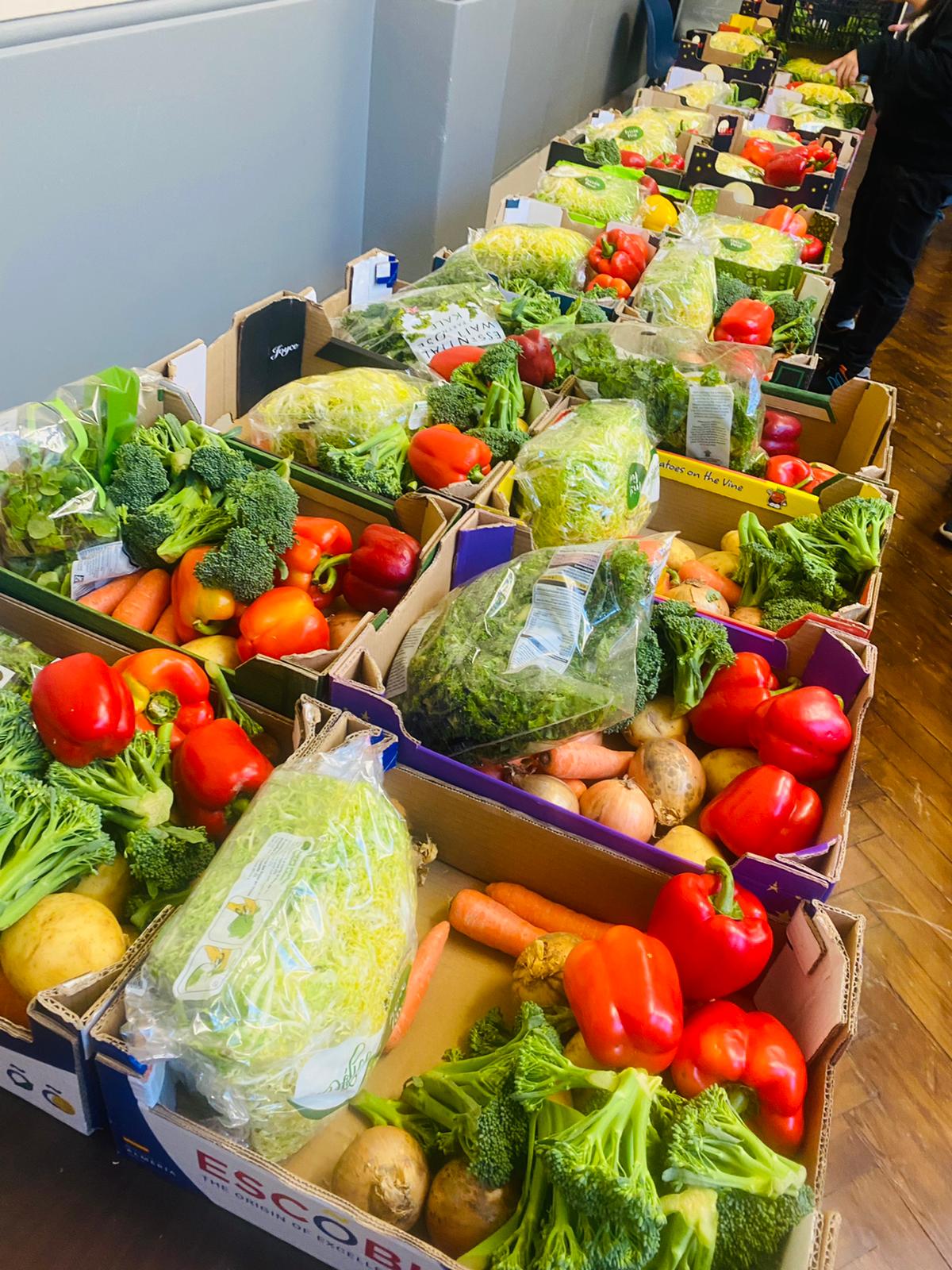 Our Project
Every Tuesday, we redistribute fresh nutritious healthy food boxes at the Thomas Wall Centre to the local community in Sutton. It started from a private home during the first national lock down in 2020 but now it has grown to feed and support around 100 families weekly. Together with our supporters and partners, we can change the lives of people for better in our community.
How We Work
We collaborate and work closely with our amazing partners; The Felix Project, The Neighbourly, local churches, community groups and small business in Sutton / Merton. Our aim is to work with anyone who shares our vision and values in unity, to build greater reach, expertise and impact. We're a family of like-minded people, using our passion and our skills to make a difference in people's lives.
Food Waste
In the UK the average family waste 22% of their weekly shop. Tons of unsold surplus food sold by supermarkets are going to waste and often end up in landfill. With the help of our partners, we are able to save unsold surplus food and redistribute weekly to our local community via OLIO app or other ways of contact.
Our passion is to see less food is wasted and by sharing food people will not go hungry.
Food Poverty
Food Standards Agency says number of people who skip meals or use food bank has leapt in past year. Grocery price inflation hit 5.2% in the year to March 2022. Food prices are a significant future concern over the next three years for more than three-quarters of UK consumers. We want to tackle food insecurity and poverty by saving as much as we can and redistribute to our local community who needs support .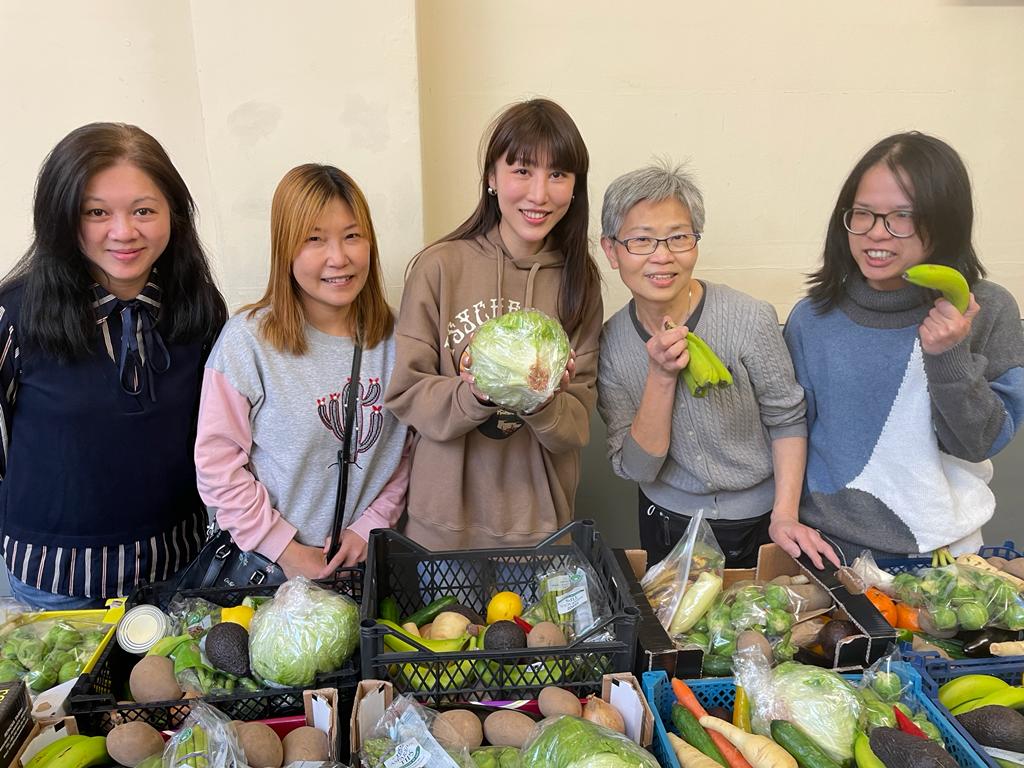 Integration for Hong Kongers
Sutton is in the Top 10 Greater London boroughs and a popular destination for Hong Kongers as a place to settle.
Last year nearly 100,000 visas were granted for the British National Overseas (bno) immigration route for residents of the territory opened in January 2021.
It is estimated that 2,000 Hong Kongers have already settled in Sutton, with a further 3,000 expected this year.
Relocating to a new country can be a stressful experience and we would love to help by offering a place to volunteer, help with the language, meet other HKers who may be able to share a similar life experience and make new friends locally.
Join our friendly volunteer family today!
Content from Instagram post can't be displayed due to your current cookie settings. To show this content, please click "Consent & Show" to confirm that necessary data will be transferred to Instagram post to enable this service. Further information can be found in our Privacy Policy. Changed your mind? You can revoke your consent at any time via your cookie settings.
Consent & Show
Content from Facebook can't be displayed due to your current cookie settings. To show this content, please click "Consent & Show" to confirm that necessary data will be transferred to Facebook to enable this service. Further information can be found in our Privacy Policy. Changed your mind? You can revoke your consent at any time via your cookie settings.
Consent & Show